ZJ-RCK Ceramic Lagging Sheet Rubber Products
Introduction:
ZJ-RCK ceramic rubber lagging sheet is a vulcanized rubber and ceramic composite rubber coating product with good wear resistance. It can realize the cold rubber coating of the drum without dismantling the drum.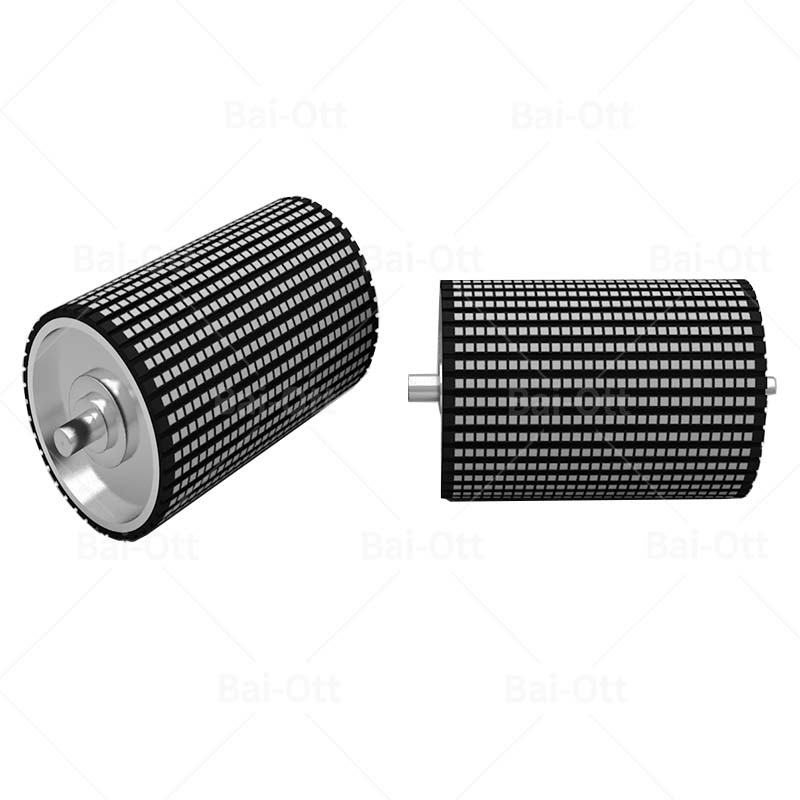 Advantages:
1. Good wear resistance, long service life,and low maintenance cost;
2. It has CN semi vulcanized layer, which is matched with the special bonding system and has strong bonding force,and which is convenient for on-site construction;
3. Imprving the stability of the system and increasing the service life of the conveying equipment to make it economic benefits;
4. With various models, suitable products can be selected according to the drum width.
Application fields:
1. High tension conveying system;
2. Rubber coating of drum with serious wear;
3. Transport all kinds of wet, muddy and highly abrasive materials;
4. Various driving, surface increasing and tensioning rollers.
Technical parameters:
Rubber Part

Tensile strength

20Mpa

Elongation at break

640%

Hardness

63 Shore A
Ceramic Part

Aluminum oxide content

≥95%

Ceramic density

3.65g/cm3

Wear resistance

0.19cm3