How long is the joint length of fabric conveyor belt?
Many friends in industrial and mining enterprises often ask me a question "how long do I have to connect this tape to be safe?" Or "why do you only take so short?", So how long is the bonding in the belt vulcanization joint machine operation? Is there any standard for reference? The answer is yes. In the future, when vulcanizing, you can refer to the bonding length specified in DIN 22102 - 3.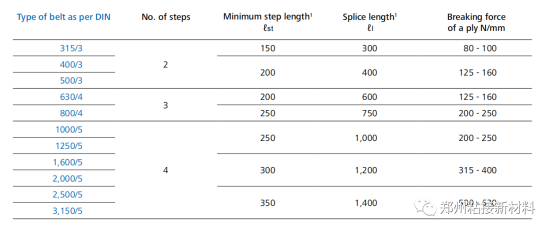 During on-site operation, we should operate according to the shape of the vulcanizer. The common shape of domestic vulcanizers is rectangular or diamond. During joint operation, we must pay attention to the angle and peel the head according to the actual situation of the vulcanizer.

We also provide materials and tools such as uncured core rubber, unvulcanized surface rubber, thermal curing agent, layered stripping hook, adjustable layered knife and so on.